andrewducker
So, Saturday was Stag & Hen day, where Julie was picked up by her bridesmaids+a couple of others and taken off to Glenshee for a night of perversion and hedonism*.
I, meanwhile, headed off to be extra, extra manly, by firing guns at people at
Urban Paintball
. There were 16 of us in the end, arriving at the same time as another stag party, and a few people lucky enough to be sharing with us. The indoor arena was fine, if less varied than the ones I've been used to at Bedlam. The smoother floor allowed for Die-Hard style manouvers of sliding along the floor on your knees without being impaled by a branch/breaking a knee on a rock, and there were plenty of large tyre piles to hide behind. It was obvious that the arena worked better with 10 people at each end that it did with 25. I still had a good time though, and got covered in bruises and yellow paint by the end.
The final game consisted of the two stags (me with silly antlers on, him in a full-sized tiger suit) at one end, and 48 people at the other. We couldn't die, and everyone we shot was converted. The whistle blew, we did a little dance, and then lunged for cover, and it sounded like a massive hailstorm as 48 people opened up on the stack of tyres we hid behind. It was awesome, painful, and terrifying at the same time. I was grinning like a maniac and vibrating like a rat on crack at the end of that, and decided not to join in the extra game they offered us to finish out our time.
Then to Erin's place, where I grabbed a quick shower before heading to the pub where lots of lovely people joined me for the evening. I drank quite a lot, chatted to everyone (I hope - I apologise if I managed to miss you), and then staggered home at 1:45 when they started putting the chairs on the tables.
Frankly, an awesome, awesome time.
Today, I have mostly been saying "Ow", catching up with Julie on her return, and then planning the schedule for the wedding with best man Ed, who is up for the week. My legs are very unhappy with me. Clearly whatever movement I was making repeatedly yesterday was one they are unfammiliar with.
Oh, and I giggled a lot at this: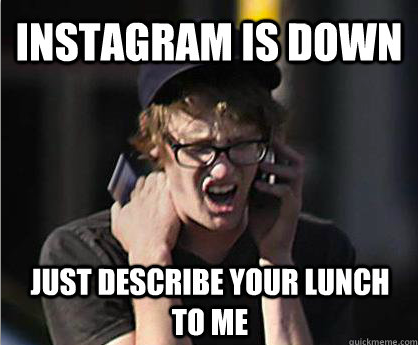 so you get it at the end of this post. Just because.
Now, I think, time for bed. Tomorrow at 9am we have our final meeting with the hotel, and then it's the final few days before marriagedom!
*Just in my head. In reality, an evening of barbeque and wine in these cute little pod tent things.